Is a Mammogram Painful?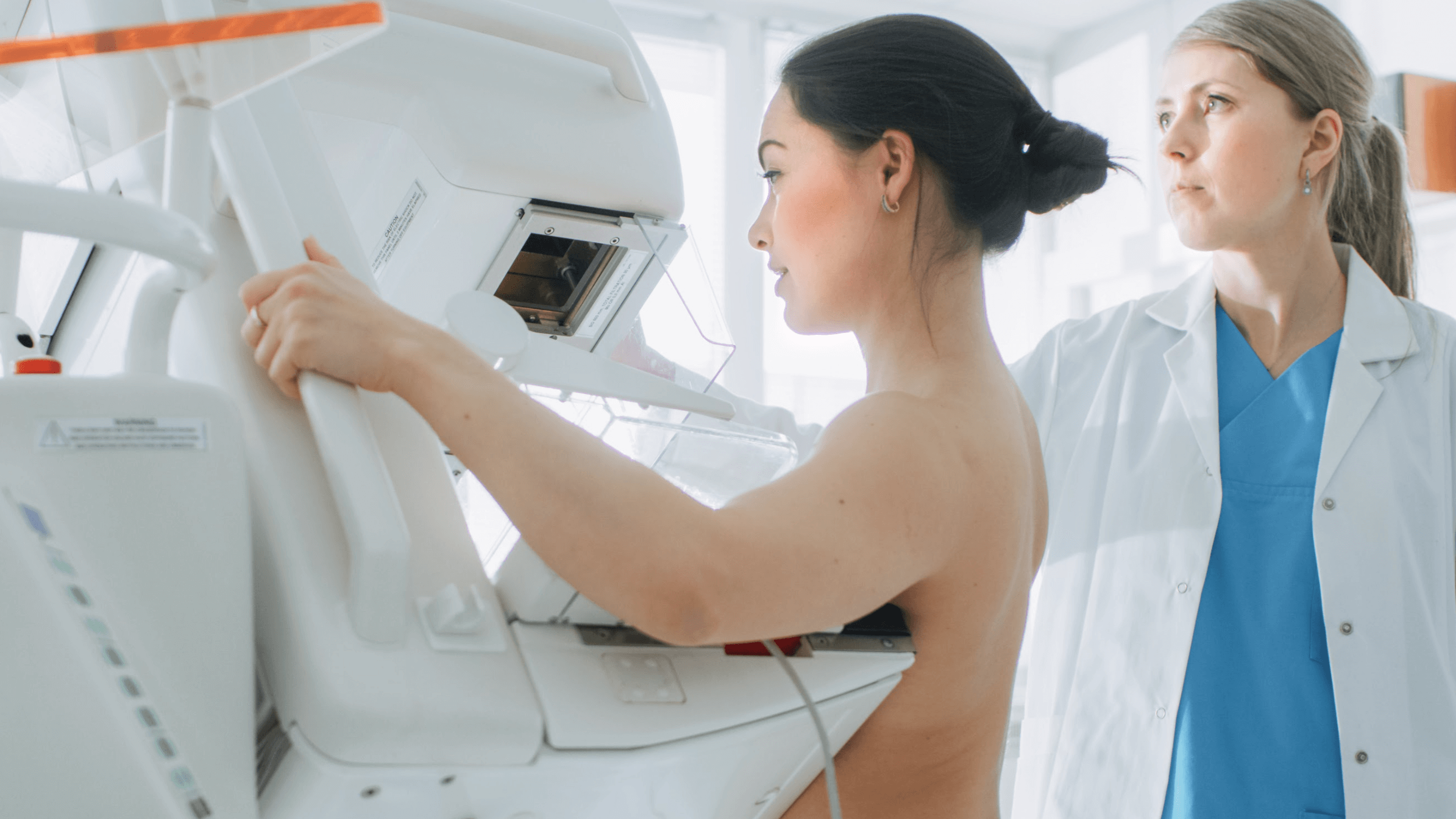 A mammogram is an X-ray that passes low doses of radiation through your breast tissue. This important test helps detect growths before they're large enough to be detected during a monthly self-breast exam. Many of these growths are hard to find as they can be deep in your breast tissue. However, finding these growths early makes them much easier to treat. At Professionals for Women's Health, our doctors use this test as both a screening tool or a diagnostic one when we detect certain things during your annual well-woman exam. Women with dense breast tissue may be asked to have mammograms earlier to make sure that we can find any potential problems earlier.
Types of mammograms
At Professionals for Women's Health, there are two types of mammograms:
Screening: A screening mammogram detects problems early on.

Diagnostic: A diagnostic mammogram is performed when we detect a problem. It can provide additional views that are necessary for proper diagnosis.
At Professionals for Women's Health, we order a diagnostic mammogram when our patients experience abnormal discharge, an unexplained growth or thickening in the breast of armpit tissue, dimpling of the skin on your breast, changes in the nipple, painful lumps, tenderness, or any changes in breast size. When you are experiencing pain, discharge, or alarming symptoms, schedule an appointment at our Columbus, Dublin, or Westerville, OH, offices. Please note that you can have an exam at any of our three locations, but we only perform mammograms at our Columbus, OH, office.
Who should have a mammogram?
There is no real age requirement for getting a mammogram as our doctors determine the time depending on someone's health, family history, and any risk factors. Some risk factors that increase your chances of breast cancer include:
Not having children

Getting your menstrual period early

A family history of breast cancer

Experiencing menopause later in life
A baseline screening mammogram is recommended once a year for those between the ages of 35 – 39. The American College of Obstetricians and Gynecologists recommends anyone over 40 have a mammogram every year.
Does a mammogram hurt?
There is no real solid answer for this as everyone experiences one differently. Some of our patients experience pain during the procedure, while others don't feel anything at all. Most women, however, mention the discomfort caused by the pressure against their breasts from the machine. This usually only takes a few minutes. Your pain level will vary depending on the size of your breasts, the timing of your exam and your period, and the positioning for the mammogram (depending on your exam).
Do breasts hurt after a mammogram?
Our doctors cannot guarantee how our patients feel after their mammograms. However, most of our patients don't experience any bruising or soreness. When you're concerned about your experience, our breast specialists can give you the opportunity to use the MammoPad®, a single-use breast cushion. This cushion provides a soft and warm protective surface between your breast and the mammography machine. This can make your experience more comfortable.
Learn how to be comfortable during your mammogram
At Professionals for Women's Health, we use mammograms as a screening tool and as a way to diagnose problems. Our team can answer any questions you have about getting a mammogram, including how much does a mammogram hurt. To schedule an appointment with our team for a mammogram, call our Columbus, OH office today.