Robotic Hysterectomy Vs. Laparoscopic. What's The Difference?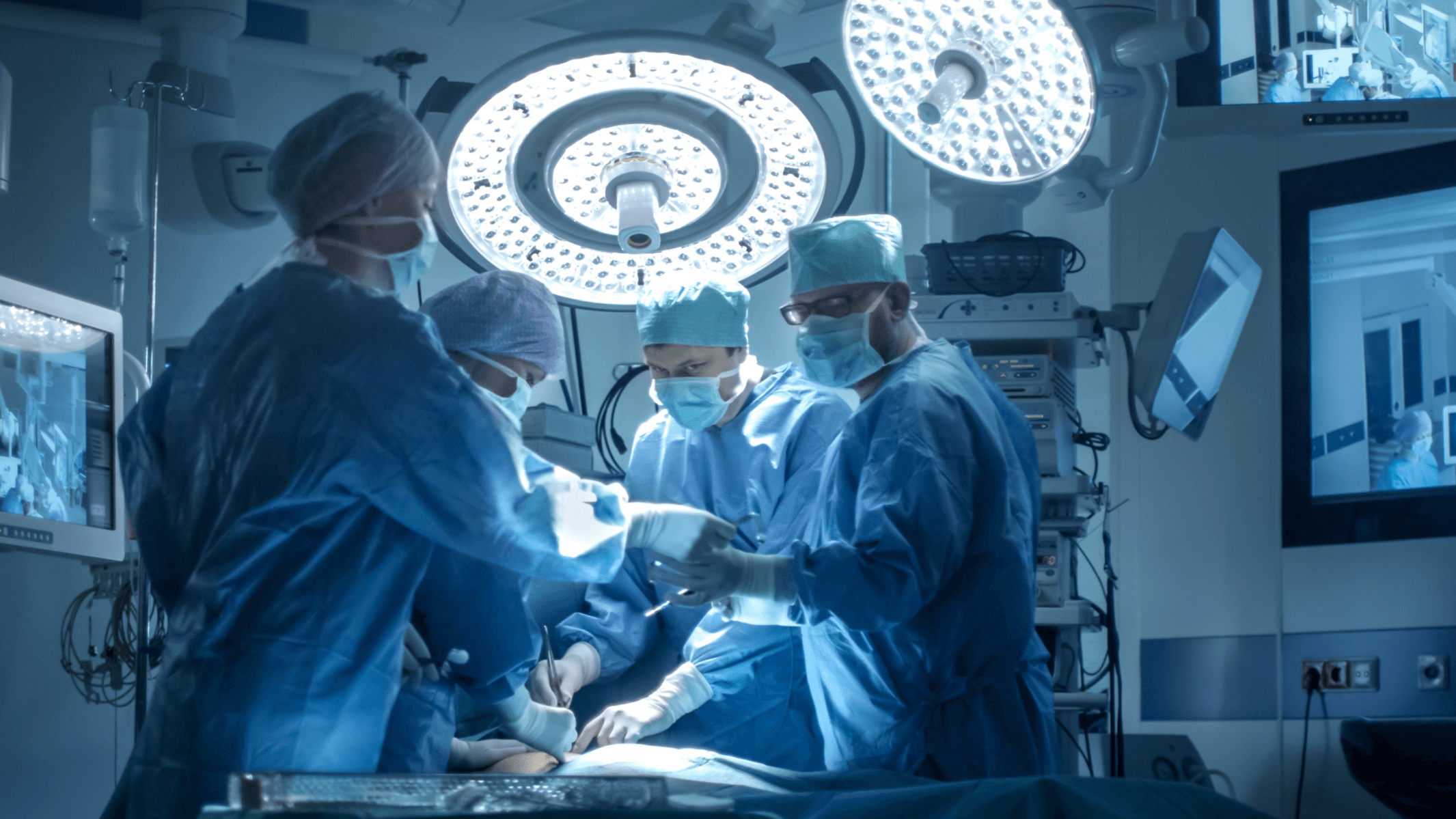 If you are facing hysterectomy, you probably have a million-and-one questions about how the procedure works, what to expect during recovery, and what options you have for surgery. For many women, it is helpful to understand the difference between two of the most popular methods of uterus removal surgery – robotic hysterectomy and laparoscopic hysterectomy – before making final decisions about their procedure.
When it comes to hysterectomy surgery in Central Ohio, the expert team at Professionals for Women's Health is committed to providing the most advanced and state-of-the-art tools and technologies available to ensure the most complete treatment, efficient healing, and speediest recovery possible. Review the information below to learn more about how hysterectomy works, including what sets robotic hysterectomy apart from laparoscopic and/or traditional hysterectomy.
What does hysterectomy do?
Women with either benign or malignant gynecological conditions affecting the uterus often benefit from hysterectomy, which refers to the surgical removal of the uterus. In some cases, hysterectomy is performed as a combined procedure to also remove the ovaries, cervix, or other structures. Common conditions that may be treated with robotic hysterectomy by the acclaimed team at Professional's for Women's Health include:
Endometriosis
Uterine fibroids
Benign tumors
Chronic pelvic pain
Abnormal/excessive uterine bleeding
Uterine prolapse
In the majority of cases, less invasive therapies are recommended before moving on to robotic hysterectomy, which is typically reserved for patients whose condition(s) does not respond to other treatments.
What is a robotic hysterectomy?
Unlike traditional hysterectomy, also called open hysterectomy, a robotic hysterectomy does not require a lengthy incision. Instead, a robotic hysterectomy is performed with the aid of internal cameras and robotic instruments, both of which are inserted through tiny incisions on the abdomen. Because of this, robotic hysterectomy patients typically enjoy a shorter recovery period than women who undergo an open hysterectomy. However, patients should still keep in mind that a hysterectomy of any kind is considered major surgery and will likely require one or more nights in the hospital or surgical facility as well as an extended recovery period.
What are the advantages of robotic hysterectomy vs. regular hysterectomy?
Generally speaking, robotic surgery, in general, offers a number of compelling benefits compared with open surgery. For women who are eligible for the procedure, the advantages of robotic vs. open hysterectomy may include:
Smaller incisions
Less bleeding
Lower risk of complications
Greater surgical access
Greater surgical range of motion
Greater surgical precision
Greater visibility during surgery
Shorter, more comfortable recovery period
Far less visible scarring, if any
Is laparoscopic hysterectomy the same as robotic?
While they are similar procedures, it is important for women to also understand the difference between robotic and laparoscopic hysterectomy. Like robotic hysterectomy, a laparoscopic hysterectomy utilizes tiny, flexible cameras and instruments inserted through small surgical incisions. However, laparoscopic hysterectomy is performed manually with the surgeon tableside, rather than at a remote robotic console. Additionally, the visualization and surgical range of motion possible with laparoscopic hysterectomy are limited compared with robotic capabilities. Because of this, robotic hysterectomy is generally considered superior to both open and laparoscopic hysterectomy.
However, not all patients are eligible for robotic hysterectomy. During your consultation for benign uterine removal in Dublin, Westerville, or Columbus, OH, your dedicated provider will thoroughly review your records and imaging studies, discuss your condition with your other physicians if necessary, and determine whether robotic hysterectomy is right for you.
Get the cutting-edge care you deserve with robotic hysterectomy in Central Ohio
When it comes to your body, health, and future, you deserve the best. If a benign gynecologic condition has escaped the control of nonsurgical treatments and you are ready to consider robotic hysterectomy, the award-winning team of experts at Professionals for Women's Health can help. To learn more about all of your available options, call any of our convenient locations in Dublin, Westerville, and Columbus, OH today to schedule your private consultation. We look forward to helping you feel like yourself again and get back to enjoying the life you love!