Seven Reasons for A Mammogram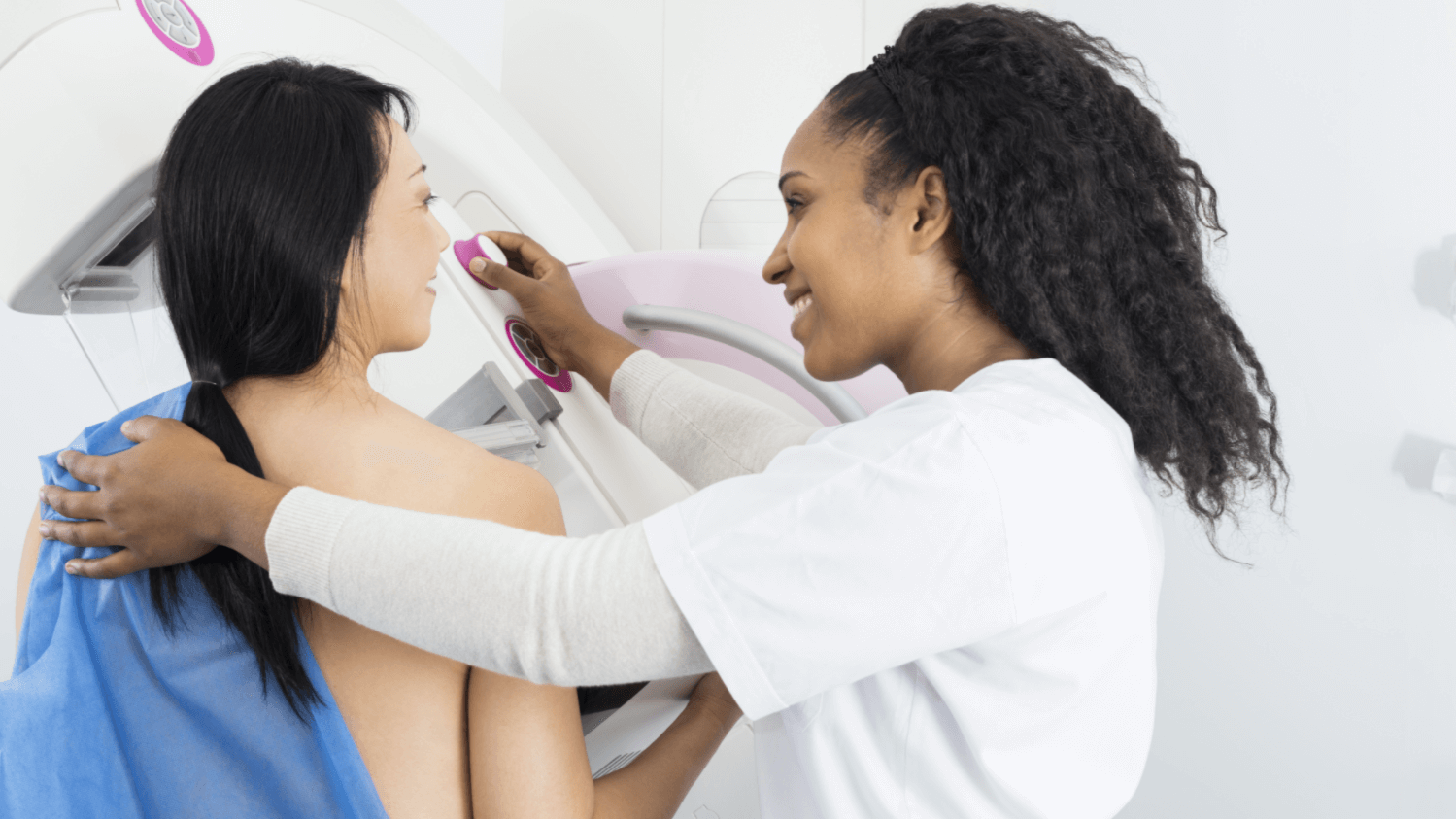 A mammogram is a type of X-ray that passes low doses of radiation through the breast tissue. This helps detect growths before they are large enough to be detected during a self-breast exam. Many growths are hard to find as they may be deep in the breast tissue. However, these early growths can be found and are much easier to treat when detected early. At Professionals for Women's Health, we perform mammograms at our Columbus, OH office as a screening tool or when different things are found during an exam. Women with dense breast tissue may have mammograms earlier to ensure that any potential problems are found early.
Types of mammograms
There are two types of mammograms:
Screening: A screening mammogram is used to detect problems early on.
Diagnostic: A diagnostic mammogram is used when a problem is detected, and additional views are needed for proper diagnosis.
When you are experiencing pain, discharge, or other symptoms, schedule an appointment for a evaluation at our Columbus, OH office.
Who should have a mammogram?
There is no real age for getting a mammogram as it depends on one's health, family history, and other potential risk factors. These risk factors include if you haven't had children, if you got your period early, if you have a family member who has or has had breast cancer, or if you are experiencing menopause late.  The American College of Obstetricians and Gynecologists recommends women over 40 should have a mammogram every year.
Reasons for a mammogram
At Professionals for Women's Health, we order a diagnostic mammogram when our patients experience any of the following:
Abnormal discharge
Unexplained growth or thickening in the breast or armpit tissue
Dimpling of the skin on your breast
Changes in the nipple or the skin of the breast
Painful lumps
Unexplained tenderness
Changes in the size of the breast, whether shrinking or swelling
What is the MammoPad®?
Our breast specialists give our patients the option of the MammoPad, a single-use breast cushion that offers a soft, warm protective surface between your breast and the mammography machine. This makes a routine mammogram much more comfortable.
What to know before your mammogram
It's important to know if your insurance will cover your test. Usually, a screening mammogram is covered each year. For Medicare patients, you can have this screening once every two years. Wear clothing that makes it easy to have the test. Have your hair pulled back and remove any earrings that hang before entering the facility. Avoid putting any powder, lotion, or deodorant under the arm or near the breast before your mammogram. Our staff will follow up with you about your mammogram results and schedule any necessary appointments with you.
Learn about the importance of a mammogram
At Professionals for Women's Health, we use mammograms both as a screening tool and to diagnose problems resulting from a variety of symptoms. Our team can answer any questions you have about the process, including if a mammogram hurts and when to start mammograms. To schedule a mammogram appointment with our experienced team, call our Columbus, OH office today.