Three Ways Women Can Prepare for a Mammogram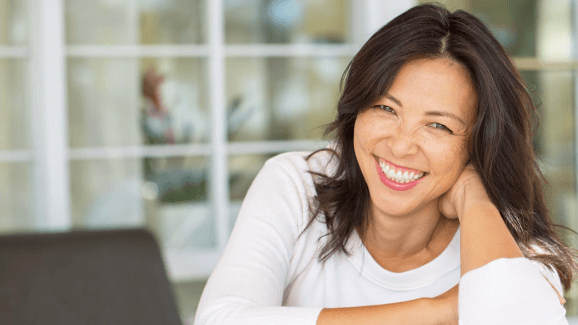 Women aged 40 and above should undergo a mammogram as a part of their preventive healthcare regimen. A mammogram is an effective tool in the early detection of breast cancer. Whether you are undergoing your first mammogram, or you have done several, you should focus on preparing for the mammogram.
If you need to undergo your annual mammogram, please schedule a consultation with our team at Professionals for Women's Health in Columbus, OH. At your consultation, our team will discuss with you what you can expect during and after a mammogram. You'll have an opportunity to ask questions before undergoing a mammogram. Our team will address any concerns you might have and offer advice on how to prepare for a mammogram.
Preparing for a mammogram
Here are three ways that you can prepare for a mammogram.
Schedule your mammogram when your breasts are not sore or swollen from your changing hormones. Mammograms are already slightly uncomfortable because two plates compress your breasts to obtain a clear picture. Schedule your mammogram when your breasts are not already overly sensitive. Ideally, you should schedule your mammogram a week after your period, which is typically the time of least breast sensitivity. If you are concerned about experiencing pain during the scan, take two ibuprofen or acetaminophen tablets two hours before the mammogram. Abstaining from caffeinated beverages and chocolate at least 5 – 7 days before the scan will also help reduce breast sensitivity.
Abstain from wearing any lotions or deodorants, which can hinder the image results. You should also not use talcum powder or perfume on the day of the test. Many personal body products contain aluminum, which causes false positives to occur during a mammogram. If you have a false positive, you may experience anxiety and fear, and have to undergo additional testing, such as another mammogram or ultrasound.
Do not wear any jewelry or a one-piece outfit because you'll have to take off the items to undergo the mammogram. If you dress accordingly, then you'll save time and hassle. Wear a shirt and bra that are easy to remove.
What to expect from a mammogram
Many women are concerned that a mammogram will hurt. However, if you schedule the mammogram at the appropriate time of the month when your breasts are not overly sensitive, you should not feel any pain. The compression of the breast between the two plates feels like someone pressing onto their breast.
If you are worried about experiencing any discomfort from the mammogram, then ask our team about the MammoPad®, which is a single-use breast cushion that creates a soft protective surface between the machine and the breast. The MammoPad is FDA-approved for use during a mammogram to reduce discomfort. As many as three out of four women experience a reduction in discomfort during the mammogram process.
Schedule a mammogram consultation in Columbus, OH
If it's time to schedule your mammogram, we invite you to book a consultation with our team at Professionals for Women's Health in Columbus, OH. We will answer all of your questions about a mammogram and offer advice on how to prepare for the procedure. To learn more, contact us.