What Age Should Your Teen Start Seeing A Gynecologist?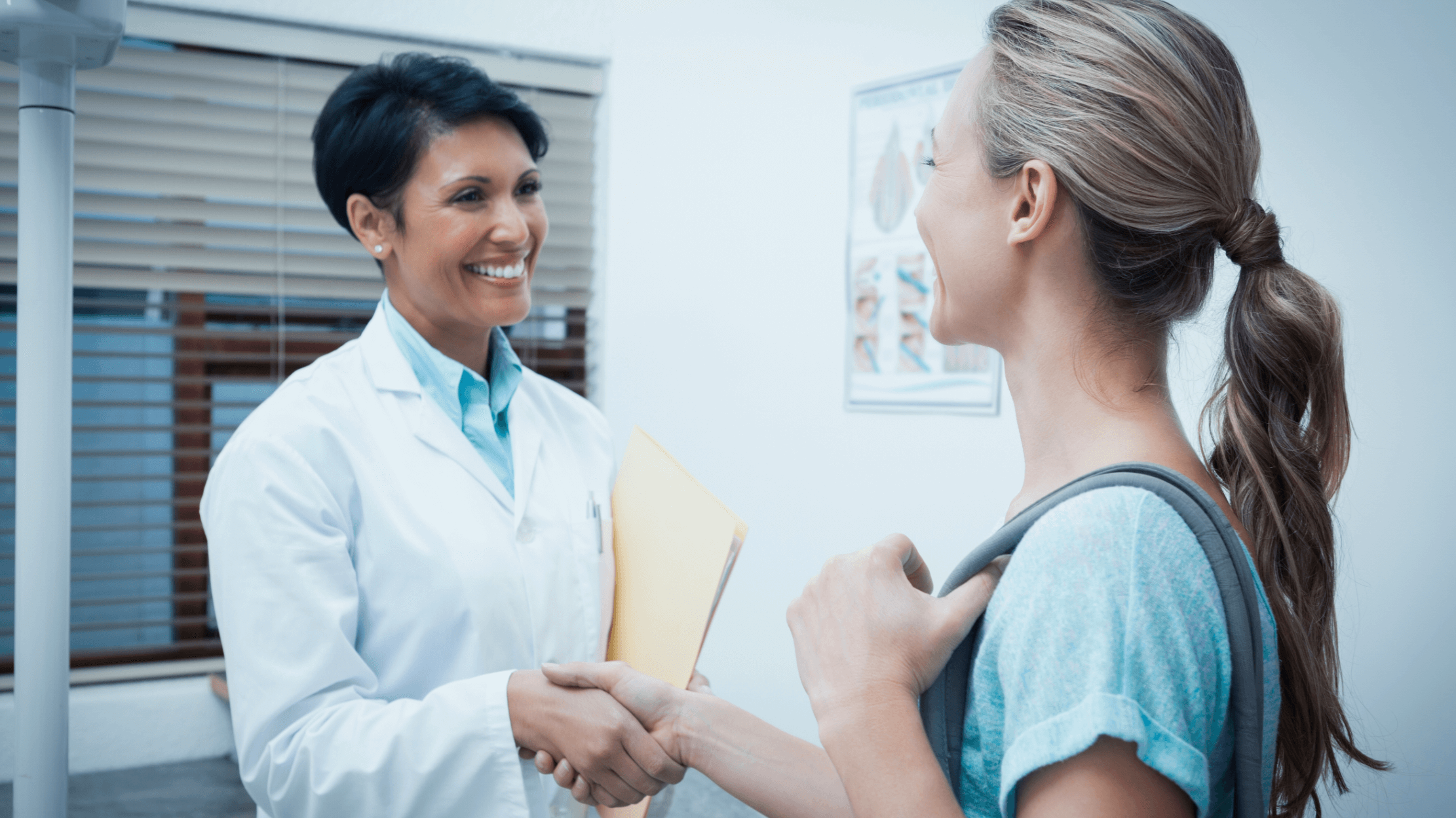 A well-woman exam is a comprehensive checkup that helps our doctors assess a young woman's health in Ohio. This is an important preventive care step for women of all ages as it screens for cancer and gynecological diseases. At Professionals for Women's Health, we have a team of doctors who can make the first gynecology appointment less awkward for teens. This visit is important as it gives you time to learn more about a gynecological examination and to ask questions about puberty, menstruation, birth control, and sex. We also can discuss preventive and sexually transmitted disease screening in Columbus, Dublin, and Westerville, OH.
When should the first gynecologist visit be?
We recommend that a first gynecology appointment takes place in the mid-teens, usually between the ages of 13 and 15. A teenager doesn't have to be menstruating to have her first trip to the gynecologist in Columbus, OH. Usually, a pelvic exam isn't needed at the first visit, so this should give your teen some peace of mind. At Professionals for Women's Health, we want our younger patients to feel comfortable at our offices and about gynecological care. We can answer any of their questions before or during their visit to help make them as comfortable as possible.
What happens during a trip to the gynecologist?
After a nurse takes your height, weight, and blood pressure, there are other steps that may be included at your well-woman appointment in Columbus, Dublin, or Westerville, OH, including:
Medical history discussion: This is where we will discuss whether you're menstruating, and if you've had any pain or discomfort in your breasts or genitals.

Breast exam: This helps a gynecologist to look for abnormal tissue, discharge, or a lump.

Pelvic exam: We don't always perform this at your first visit to the gynecologist, but this looks for anything abnormal on the labia, vulva, vagina, cervix, uterus, or ovaries.

Pap smear: This is a cervical cancer screening that is not always done at every exam. However, it is an important preventive tool for your health.

Birth control: If you're interested in birth control, we can offer suggestions for your sexual health.

STD testing: This is optional and helps us to screen for potential STD exposure.

Vaccinations: An HPV vaccine helps prevent cervical cancer.
During your initial visit, we will work hard to establish a strong relationship with you so you feel comfortable discussing any questions you have. Ultimately, the more honest you are, the better care we can give you at Professionals for Women's Health.
Will I need to have testing?
If you are experiencing symptoms that concern us, your gynecologist may recommend tests. If you're sexually active with multiple partners, we may recommend STD testing. After you turn 21, you start to get PAP smears, which screen you for various cancers. Mammograms start around 35 – 40, depending on your family history and any possible risk factors you may have.
What to expect after your well-woman exam
Once the physical exam is over, we take the time to answer any questions you have about your menstruation, sexual health, or birth control. Depending on the results of your wellness exam and any tests we may have done, we may make some recommendations for you. If you do get your period, we recommend scheduling your exam on a day you don't have your period, or at least when it's light, unless you're having a problem with bleeding. Because your first visit to the gynecologist can be nerve-racking, make a list of questions to ask us before your well-woman exam so you don't forget anything.
Schedule your first trip to the gynecologist in Dublin, OH
At Professionals for Women's Health, we guide our young female patients through their health journey. We understand that it can be uncomfortable having these tests or screenings, but they are important to your health. Our goal is to make you as comfortable as possible when you visit us for gynecological care. To schedule a well-woman exam, call our Columbus, Dublin, or Westerville, OH, offices today.