What is a MammoPad®, and Will It Add Comfort to My Mammogram?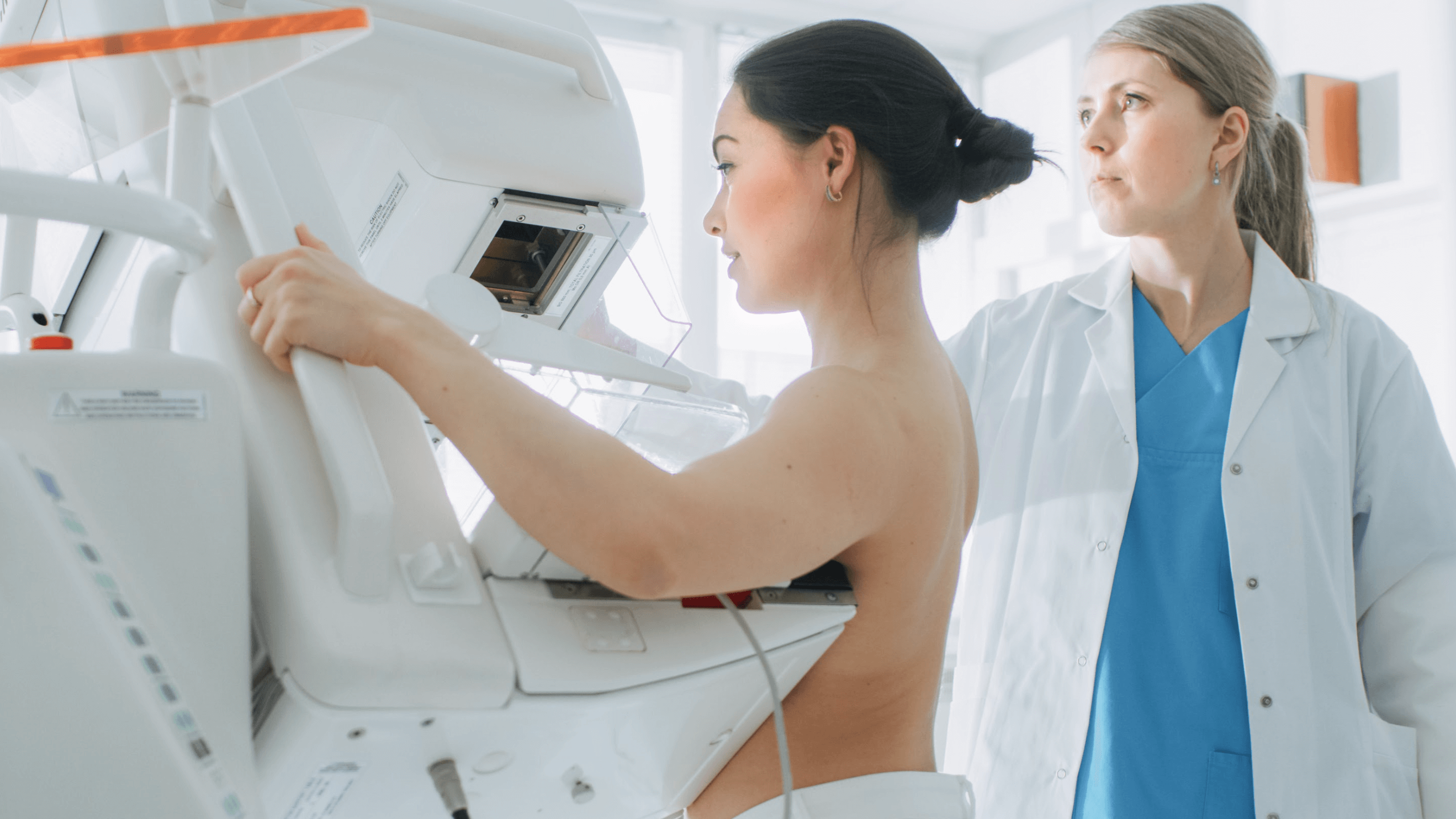 Mammograms are a necessary part of breast cancer detection and prevention, but they can be painful for many women. Professionals for Women's Health now offers the MammoPad, a cushion that makes the process more comfortable while still providing high-quality images for an accurate diagnosis.
The MammoPad acts as a barrier between the breast and the mammogram machine. It is made of a soft material that contours to the breast and stays in place throughout the entire process.
Do not let the fear of discomfort keep you from getting a much-needed mammogram in Columbus, OH. Call our office and see how the MammoPad can make your breast cancer screening as positive as possible.
Why is breast cancer detection so important?
Mammograms catch breast cancer early when it is more treatable. Health care professionals recommend annual mammograms beginning at age 40 or earlier if you have a family history of cancer. Professionals for Women's Health can make personalized recommendations during a breast cancer screening.
Mammograms involve placing the breast between two x-ray plates and taking several images from different angles. The process can be uncomfortable because of the pressure required to get a clear picture. Even though the discomfort only lasts a few seconds, it can be enough to deter women from getting the essential screenings they need. This is where the MammoPad comes in.
What is the MammoPad?
The MammoPad is a padded cushion placed between the breast and the X-ray plate. The foam material is soft and absorbs the impact of the compression during a mammogram. They are made for all patients regardless of breast size and are easy to use. Women who use the MammoPad feel more at ease throughout the process.
Our specialists at Professionals for Women's Health want to make it easy for all women to get mammograms in Columbus, OH. This is why we offer MammoPads for a small $10 fee paid at the time of service.
Does the MammoPad interfere with my mammogram?
The MammoPad not only makes mammograms more tolerable but actually leads to better outcomes. This is because the compression required for a mammogram cause women to tense up, which may lead to poor results and the need for additional images. The MammoPad contours to the breast and keeps it comfortably in place so our technicians can get a clear image on the first try.
Why choose us for breast cancer screenings?
Professionals for Women's Health offers a variety of services for women of all needs and backgrounds. Our compassionate team provides comprehensive breast cancer screenings that include a physical exam, discussion of family history, and in-office mammography using top tools and technologies. If any part of your screening appointment feels uncomfortable, we take the necessary steps to ensure your health and safety.
Schedule a mammogram with the MammoPad
Breast cancer detection is essential for your health, but some detection methods can be painful. If you are due for a cancer screening or require a mammogram in Columbus, OH, ask Professionals for Women's Health about the FDA-approved MammoPad. This cushion can make the mammogram process more tolerable and may even lead to better images. Call our office and learn how we provide quality care.