What Should I Expect to Happen During a Diagnostic Mammogram?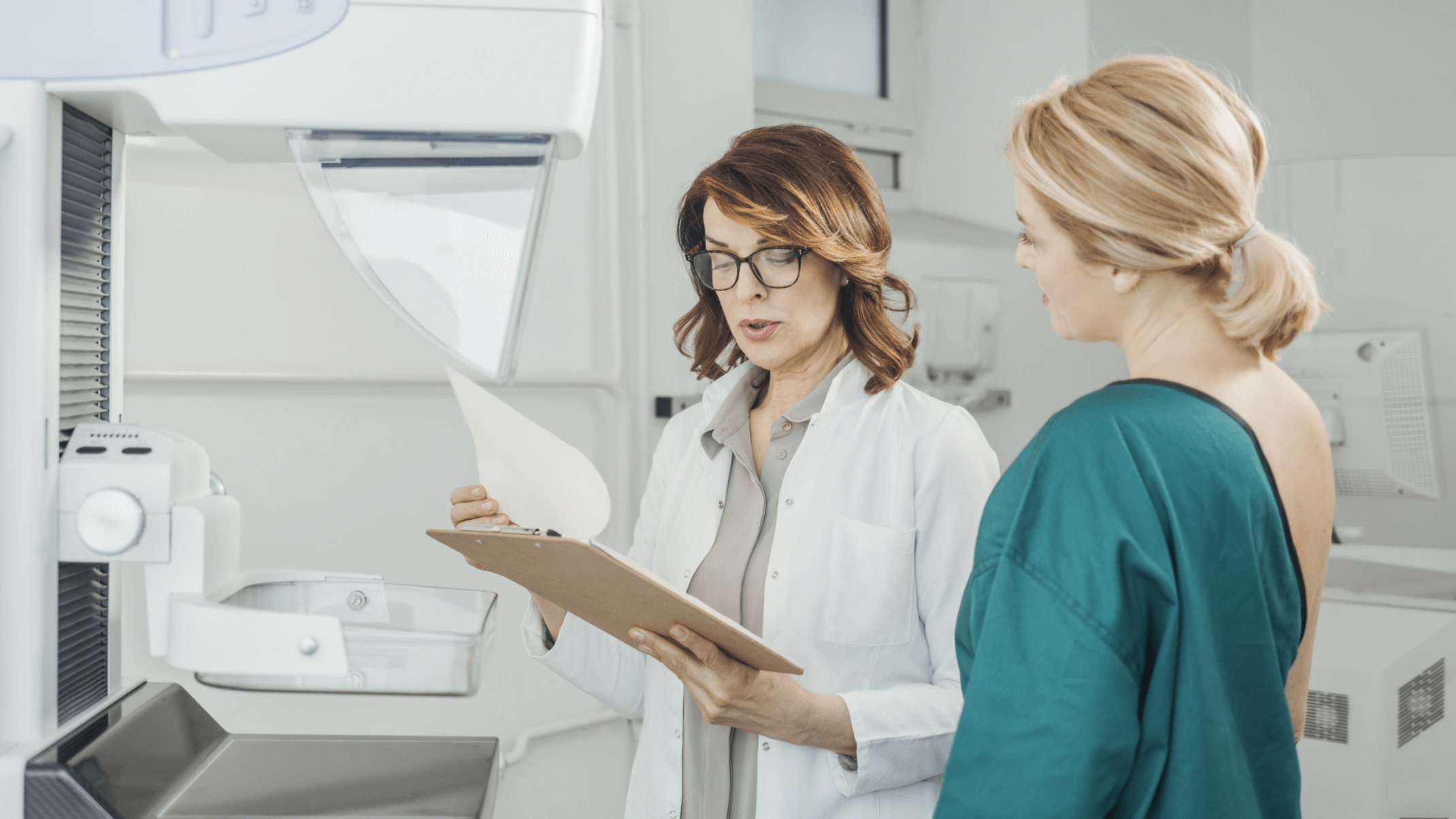 A mammogram is a specific kind of x-ray that allows physicians to diagnose breast cancer in women. Because mammograms can detect tumors in their early stages—when they are smaller and easier to treat—they are an important resource in the continuing fight against breast cancer.
So, what should you expect during a diagnostic mammogram near me at Professionals for Women's Health? First, you will need to schedule an appointment with our team in Columbus, OH. Our skilled technicians can review the process in full and answer any questions you may have before your appointment.
Do I need a screening or diagnostic mammogram?
Screening mammograms are recommended for women starting at age 40. These x-rays allow us to screen your breasts for lumps or other abnormalities. These mammograms may also be required if you have an immediate family member with breast cancer (such as your mother or sisters).
Screening mammograms are provided once a year to women who have no apparent symptoms. However, diagnostic mammograms are recommended after a screening mammogram shows suspicious results or signs of breast cancer.
How can I prepare for a mammogram appointment?
There are a few simple ways to prepare for a mammogram appointment at Professionals for Women's Health. Wear a comfortable top that will allow us to easily access your breasts. Avoid deodorant and lotion on the day of your appointment, as these products can interfere with your mammogram results. Remove any metal jewelry and piercings or leave them at home. Other helpful tips include:
Do not attempt to fast for your mammogram appointment, as this is not necessary

Take your daily medications as normal, unless otherwise directed by a doctor

Bring your updated ID and insurance information to your appointment

Wear comfortable, flat shoes (high heels or boots could cause discomfort)

If you have breast implants, inform a member of our team before your mammogram
Will the mammogram hurt?
Mammograms in Columbus, OH are not considered painful. You may feel some pressure as our technicians position your breast on the machine, but this sensation should subside shortly after. We may take multiple images during your mammogram, each one lasting just a few seconds. A diagnostic mammogram could take longer than a traditional screening mammogram but shouldn't interfere with your daily activities.
Should I be concerned about an abnormal mammogram?
Our advanced technology allows patients to have fast and accurate results. Don't be discouraged if you have an abnormal mammogram. The vast majority of women will have at least one area of concern. Professionals for Women's Health can review your mammogram images and determine if further steps are necessary.
We hope that you'll continue to trust us for your annual screening mammograms, diagnostic imaging, and general gynecology services. Mammograms are only offered at our Columbus location, so keep this in mind when scheduling your appointment.
Get a diagnostic mammogram near me
If you've been wondering about the details of a diagnostic mammogram near me, we hope this has provided some comprehensive answers to your questions. Our goal at Professionals for Women's Health is to alleviate any fears or concerns, especially if you have an abnormal mammogram. If you have questions about diagnostic mammograms in Columbus and need to schedule an appointment, give us a call. We're happy to take you through the process.