Why Do I Need Menopause Counseling?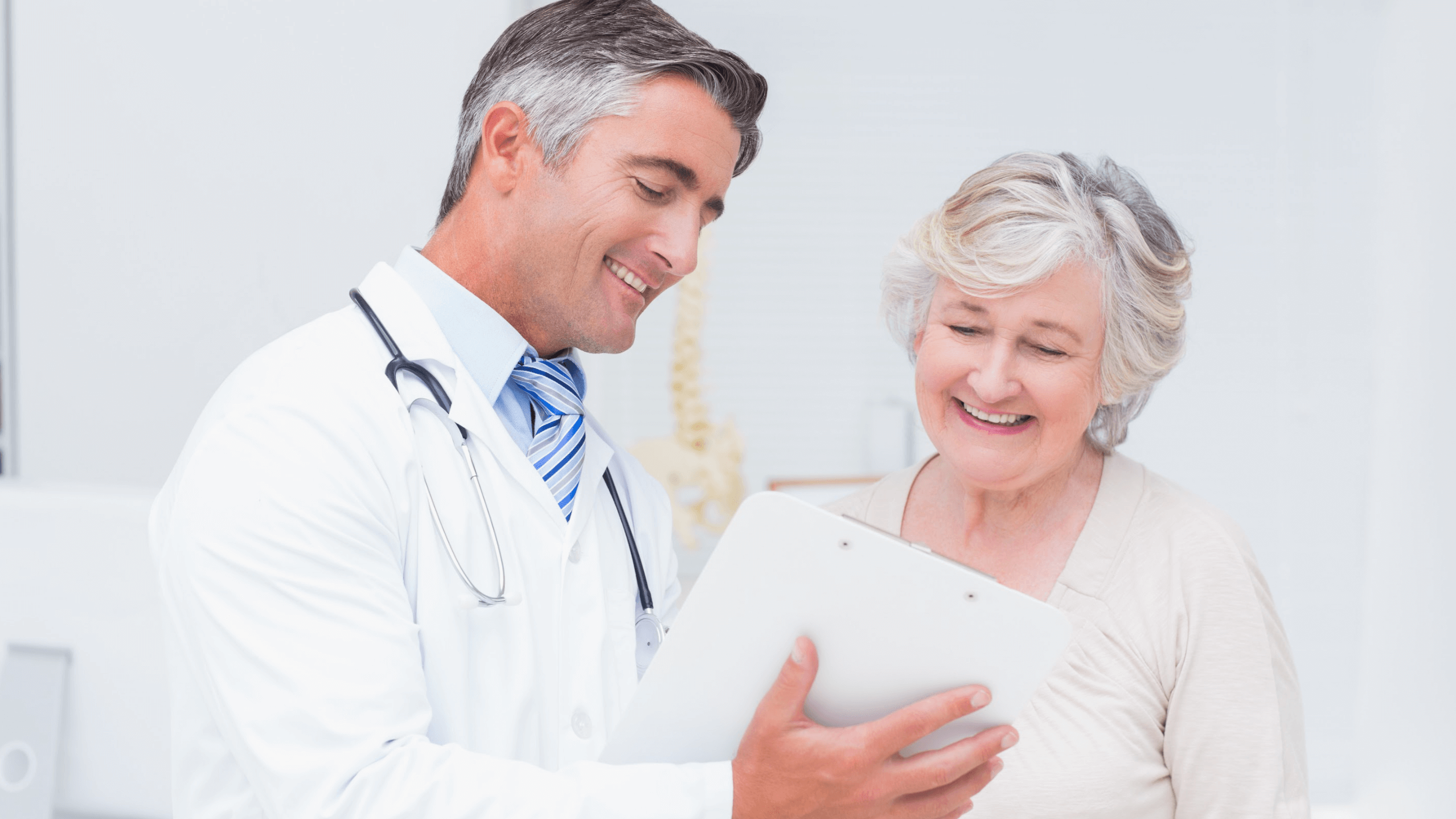 If you're a woman of reproductive age, you may go through menopause at a certain point. But many people have concerns like "when will menopause start for me?" and "what symptoms can I expect during menopause?" These are excellent questions, and the trained OB/GYNs at Professionals for Women's Health can help answer them for you.
The truth is that women go through many changes during menopause, including mood swings, weight gain, and hot flashes. Comprehensive counseling can help women prepare for menopause symptoms, understand these changes better, and make the transition into this new phase of life more manageable. Call our staff in Columbus, Dublin, or Westerville, OH to learn about our services in terms of menopause care and hormone replacement.
When does menopause start?
Menopause is part of a woman's normal aging process and generally occurs between ages 45 and 55. It begins when the ovaries stop producing estrogen and progesterone, which leads to the end of a woman's reproductive cycle. As a result of fluctuating hormones, it's not uncommon to experience hot flashes, night sweats, vaginal dryness, depression, and anxiety.
How will I know if I'm going through menopause?
Some of the most common early signs of menopause are hot flashes and night sweats. You might also notice that your menstrual cycle has become irregular or stopped completely. If you notice any changes in your periods, it's important to see an experienced OB/GYN for a diagnosis. Patients with menopause are welcome to speak with one of our professionals for counseling.
What happens during a menopause counseling appointment?
Professionals for Women's Health is proud to offer menopause counseling so patients can manage symptoms and feel more comfortable in their changing bodies. We can answer your questions and perform a health evaluation before creating a plan. We understand it can be difficult to talk about menstruation and sexual health, which is why our staff in Columbus, Dublin, and Westerville, OH adheres to a strict confidentiality policy.
Is there a way to relieve menopause symptoms?
Some home remedies are known to relieve mild to moderate menopause symptoms. For example, keeping your bedroom cool and drinking water before bed can help you sleep better with night sweats. However, if symptoms interfere with your quality of life and daily activities, it's best to turn to an OB/GYN for more long-lasting solutions.
Hormone replacement therapy (HRT) is a strategy that restores your hormones to more normal levels. Women generally begin treatment by taking low doses of estrogen for a short period of time, but HRT plans are personalized based on your needs and symptoms. If necessary, we can always make adjustments to your hormone dosage.
What are the results of HRT?
HRT has been proven to improve mood, libido, sexual performance, sleep quality, and concentration levels. Treatment can also reduce the risk of osteoporosis and cardiovascular disease, which are both common conditions associated with menopause. If you're approaching menopause, we encourage you to schedule a counseling session with Professionals for Women's Health.
Live in comfort with menopause
Menopause is a natural part of life. It happens to everyone, and it's nothing to be afraid or ashamed of! Professionals for Women's Health can help you figure out how best to support yourself through this transition by providing menopause counseling and hormone replacement therapy. Need advice on the right treatment for your specific needs? Want some ideas about easy lifestyle changes that may reduce discomfort? Give us a call in Columbus, Dublin, or Westerville, OH.