Professionals for Women's Health delivers babies at Riverside Methodist Hospital, Dublin Methodist Hospital, The Ohio State University Hospital and St. Ann's Hospital. If you have a preference, we try our best to accommodate you. Remember to contact us first before going to the hospital.
Hospital Tours
You may wish to tour all of the hospitals before deciding where to deliver. Tours may be scheduled by calling and asking to schedule a maternity hospital class or tour. More information (and virtual tours) are available on each hospital's website.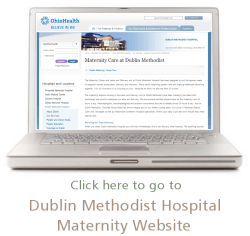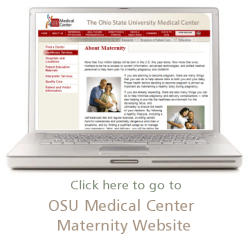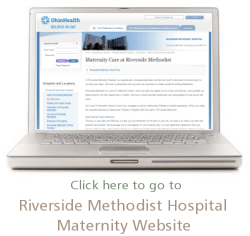 Hospital Numbers  
Riverside Hospital: 443-2584 or 566-5000 
Dublin Hospital: 566-1111 
St. Ann's Hospital: 898-6667 or 234-5433 
To schedule a tour, call the hospital two months before your due date. 
Birthing Rooms 
Each of the three hospitals have birthing rooms. As long as we anticipate uncomplicated labor and delivery, you are welcome to use these rooms. 
Insurance Requirements 
Your insurance companies may require that a specific hospital be used for your expenses to be covered. This is usually true with HMOs and PPOs.


Please check with your insurance carrier at the beginning of your pregnancy so that you know what your choices are. If you don't, your benefits may be greatly reduced or services not covered at all. Please inform the on-call provider at the time of labor of any hospital restrictions. 
Coverage Obstetrics 
can be unpredictable. Babies are born at all hours of the day and night, regardless of the season. This requires that there be a provider available 24 hours a day, 365 days a year. 
Your personal provider would like to promise to deliver your baby, but, because of this demanding schedule, this is not possible. Therefore, we rotate the on-call schedule among the providers in our practice. 
One provider from our practice is on call at all times and can be reached by calling our office number at 614/268-8800.